We supply sustainable and regionally produced animal proteins in the form of protein powder. These are suitable for pet food production according to the approval number DE14729013413. Furthermore, our dried larvae as well as the extracted fats and oils can be used e.g. as wild bird food and for zoo and pet food. Our live larvae are a special treat for e.g. hedgehogs, wild bird species, turtles and other reptiles, but also for the native chickens and songbirds. You can order alive as well as dried larvae from us. We will send them directly to you by DHL delivery. Minimum amount for all our products is 1 kg. We are looking forward to your contact enquiry.
Living larvaes
Our larvaes convince by their healthy look: they are relatively large with a size of up to 2cm and are yellow. They are extremely robust and are able to be stored in very low temperatures for days. After time and with the exact temperature, the larvaes start to darken and pupate as well. After some days, living black soldier flies hatch out of These. If These animals are stored in a the warmth, an anclosed box is recommended. An additional feed of the flies nor the larvaes is needed. Purchase our living larvaes directly from us in our affordable subscription.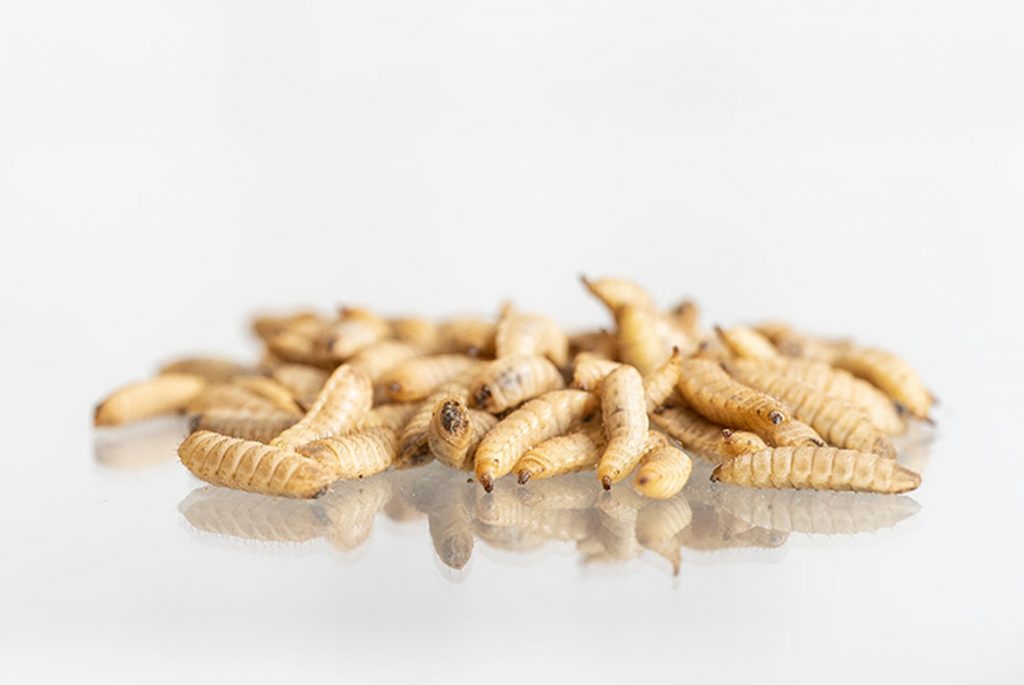 Dried larvaes
Compared to living larvaes, dried larvaes are easier to transport and last much longer as well. They contain the whole spectrum of fats and oils and can easily be transported and stored in so called Big Bags. Of course, smaller amounts are also possible. Especially our local birds enjoy this little delicacy. Purchase our dried larvaes directly from us in our affordable subscription.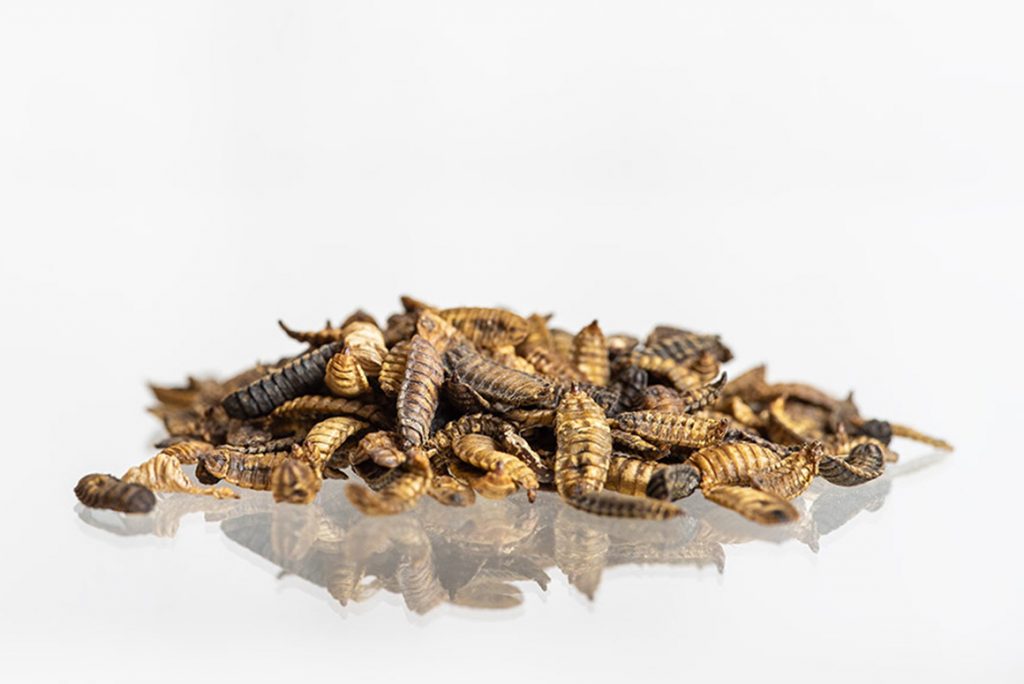 Protein flour
The Protein flour is the endproduct which we aim for at madebymade GmbH. It is generated during pressing of the larvaes and has a flour like consistency. The target Protein Content lays at over 40% and at fat Content of less than 8%. The dark Protein flour has a bit of a nutty smell and contains essential amino acids too. Through the processing, Protein flour has very similar characteristics to fish flour and can be used in a diverse way in the feed Industry.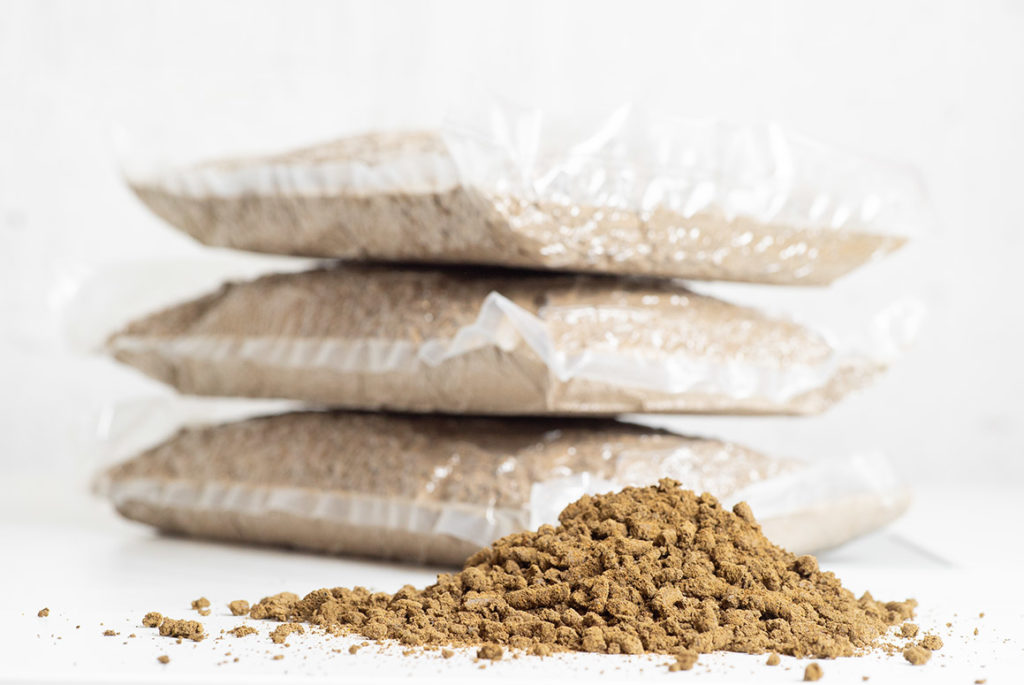 Fats and oils
During the pressing process, valuable Lipids are generated as well. An Analysis of the fatty acids indicated, that 30% of the fatty acids are unsaturated, which defines them as the so called "good" fats, according to the nutritional Industry. Of These 30%, 10% are multiple unsaturated fatty acids, which are seen as especially valuable. The melting Point of this dark Brown fat is at 40°C. It contains, similar to Protein flour, a nutty smell. We are looking forward to your contact enquiry.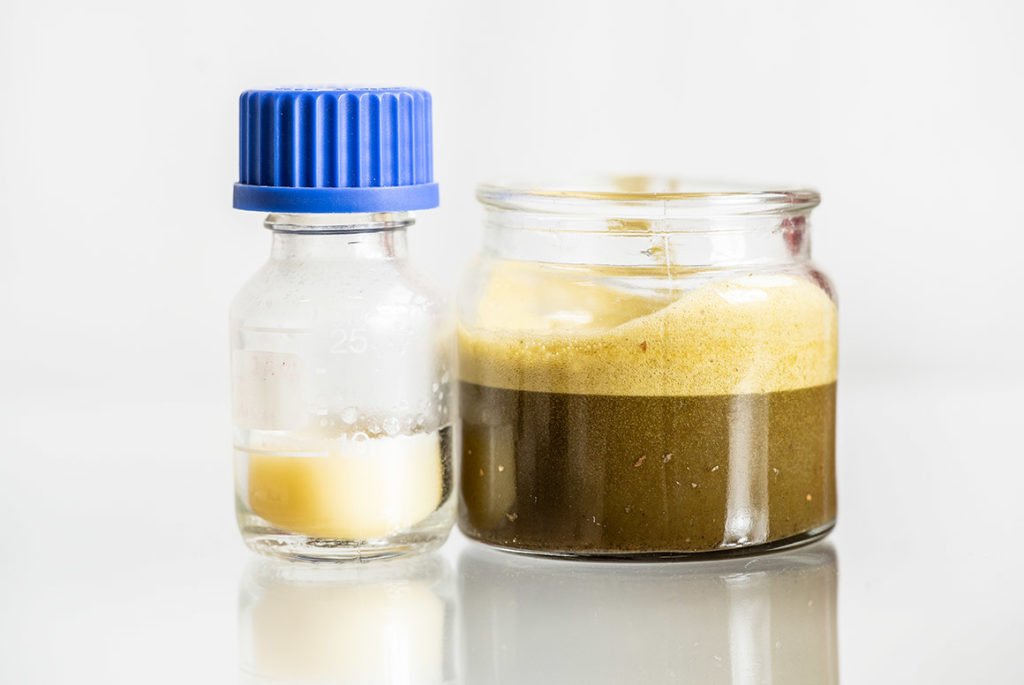 Substrate / fertilizer
The excrements of the larvae we breed have exceptional properties. In contrast to normal animal excrements, the substrate of the larvae is rather dry and almost odourless. madebymade is approved as a manufacturer of organic fertiliser and soil conditioner (category 2 – liquid manure from Hermetia illucens – larvae) with the approval number DE 14 729 0130 23. During the production process, considerably less climate-damaging greenhouse gases are released than, for example, in classic composting. No toxic substances or heavy metals are present. Initial tests show that vegetable plants react particularly well to our soil conditioner. In areas with weak soils, we can provide real added value for food security through our recycling management. In domestic areas, the 100% sustainability of the earth is a real added value for every convinced gardener.